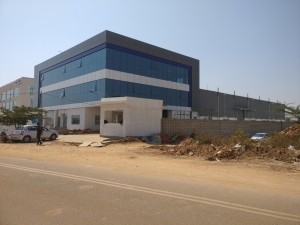 Esco Couplings & Transmissions Private Limited (ECTPL) is a 100% technical subsidiary of Esco Couplings N.V. Belgium an ISO 9001 company who is amongst the world's leading industrial flexible Gear & Disc types coupling manufacturers and one of the group company of Esco Financial & Engineering Company S.A/N.V.(Efeco) ECTPL is having manufacturing facility in PEENYA INDUSTRIAL AREA in Bangalore India.
Continuous investments in R & D – Engineering – Manufacturing – Quality control and Services Divisions have allowed the company to supply the "most adapted" coupling for the "job" to many major customers. ECTPL Bangalore is also certified for ISO 9001 -2008.
Our couplings have been chosen to connect the most demanding applications, such as: :
API Pumps, Steam & Gas Turbines, Compressors, Fans and Boiler feed pumps.
Bogie traction motors for train and underground cars.
Steel and non-ferrous processing machines cold & hot.
Packaging & pulp and paper
Our accumulated field experiences over the last 60 years, hand in hand with our customers, as well as the development of our engineering knowledge have permitted us to manufacture a complete range of Disc and Gear couplings responding to the many requested challenges which could be resumed as products with HIGH TECH QUALITY and EXTENDED LIFE and the capacity to REDUCE MACHINE'S TOTAL OPERATIONAL COSTS.
Website: www.esco-couplings.co.in